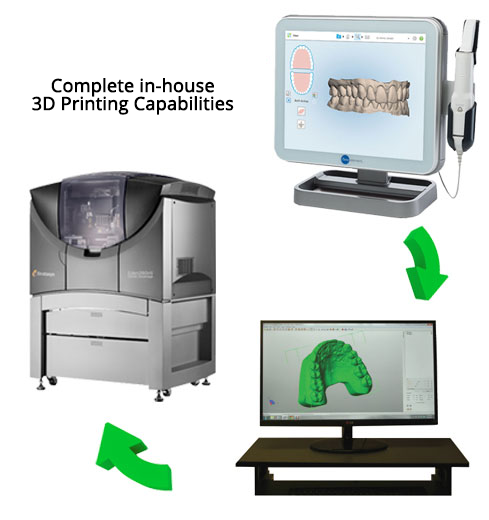 A New Dimension In Orthodontics
3D Printing is changing the landscape of orthodontics.
New technology Is allowing practices to increase profitability and modernize.
Eliminate Entire Appointments
Accelerate Treatment Time
Faster Laboratory Turnaround Time
Eliminate Bulky Model Storage
Our convenient web portal makes file transfers a fast and easy way to include .pdf files of our prescription sheets.
Fabricate ANY appliance or retainer from ANY intraoral scan.
Upload 3D Files
3D Services