Assurance Retainer System–Lost retainers can be one of the most frustrating issues that can come between patients and orthodontists. Patients that go without their retainer for very long will often need retreatment with braces. At MidLyne, we developed a simple solution called the Assurance Retainer System.
Along with a Hawley Retainer, MidLyne fabricates an invisible retainer at a discounted price. This Assurance retainer becomes a back-up retainer for the patient in the event of a lost retainer. And if that occurs, a new retainer can be made.
We are also able to remove brackets and can provide indirect bonded composite retainers so that retainers can be placed immediately after debonding, saving an entire appointment.
This is especially useful in digital orthodontics. When a retainer is lost, another one can be quickly made from the original scan.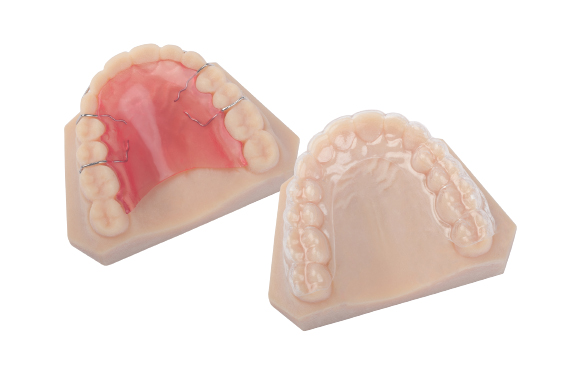 Assurance Retainer System