Whether you are permanently holding teeth position, or are looking at options for minor tooth movement, our talented technicians and artists are skilled at making the highest quality retainers found anywhere.
Our colorful and fun designs are sure to keep your patients and their friends talking about your office! Click here to see color options.
Retainers can be made with any clasp type and are designed to fit any prescription needs.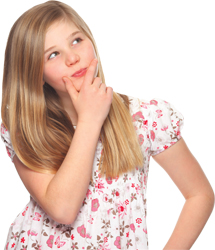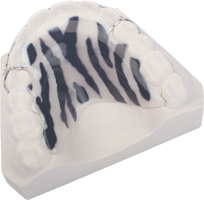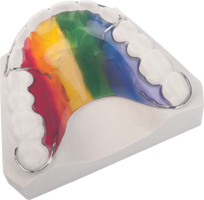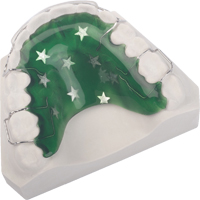 Hawley Retainers